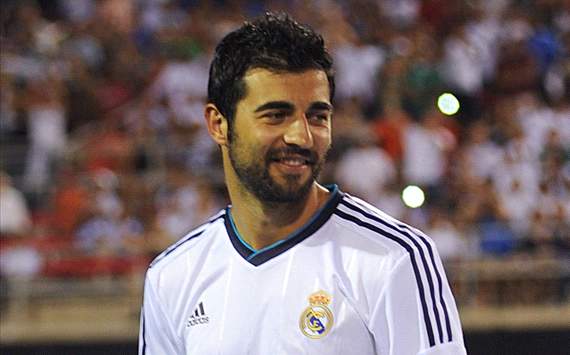 Raul Albiol – Real Madrid
Real Madrid defender Raul Albiol has played down an incident between Jose Mourinho and Cristiano Ronaldo in the aftermath of the Blancos' Copa del Rey win over Valencia in midweek.


Several reports claimed that a heated confrontation had taken place between the Portuguese duo after Tuesday's match, but Albiol has stressed that it was nothing more than a normal discussion.
"Ronaldo and Mourinho are both winners. They only exchanged their opinions. What happened does in no way affect the rest of the team," the defender said at a press conference.
Albiol then went on to hail Madrid's strength in depth, while also having his say on the possible departure of Kaka to AC Milan.
"We have a great squad. Every player has the quality to be a starter. We will all have to give our all in order to get playing time," he continued.
"Kaka has always done his utmost for Madrid since his arrival at the club. For now, he is a player like every one else. I do not know what will happen in the next few weeks."
Rossoneri CEO Adriano Galliani revealed on Friday that all parties involved want the deal to happen, but admitted sacrifices are needed if the move is indeed to go ahead.