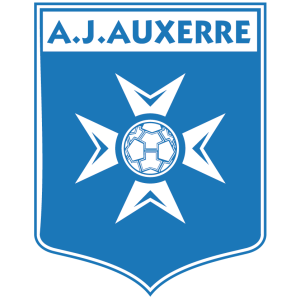 When we heard that Mourinho feared trivote play with that darkness came over us and our offspring. Sounds bad about the trivote, almost tragic. Calcium refers to the worst and the best locks, a big team that plays as if it were not. Lucky us also trains Mourinho and we're getting stronger. Luckily there is no evil that does not cure a win, especially in the Champions League and outside the home.
Confirmed they would play together Khedira, Xabi and Lass, the next print was knowing that they would forward Cristiano, Higuain and Benzema. We were, on paper, with a team that housed two opposing tensions, covered and naked. It could be a magic formula, but it was not so much. The concentration of midfield without tour caused a jam band in midfield, where Real Madrid and French faced, with clear benefits for the latter.
To define the change of the Madrid system (offensive or defensive) there is no way to point the name of the slaughtered Özil and Di Maria, a pin and an end. Not to mention the late Pedro León. The team soon miss them, Mourinho, a little more. Benzema Özil entered in the 57 'and Di Maria by Lass in 73'.
No more band that opened Marcelo, the first part we showed the impotence of Madrid who was trapped in his own funnel. Only a very rapid movement of the ball, full of walls and supports, could solve the mess, but no such luck the team practiced. Quite the contrary, the tendency is to conduct long and slow, announced. In general, there is an alarming lack of complicity.
Occasions. The theoretical result is that the visitor superiority was not reflected in the game. In fact, the first two opportunities were French, and quite clear. Oliech was close to profit from a poor clearance from Casillas and soon there was a great finisher for Langil center, who ran the band like an antelope.
Madrid's response was individual and sporadic. Cristiano warmed the hands of goalkeeper for the remainder of winter and Lass became gigantic in the forest of legs and clashes. He only missed the last shot to get out on their shoulders. Marcelo except (surprisingly sharp and mature), little can stand out from the rest of the team: Benzema wrecked inclined to the band and Higuain repeated the blindness of recent games. In Khedira, little or nothing.
Only these changes altered the landscape and the effect was almost immediate in the case of Angel di Maria (such holiness in the name does it play with advantage.) Seven minutes to go, The Noodle scored the winning goal, with his chest after (little chest) and hit with the soul. The pass, by the way, Özil.
Madrid continued to suffer, despite everything, because the defensive solidity is a virtue to consolidate. Pepe nodded to his own post and Polish Jelen caused panic until the last minute. Scares minor compared with the unexpected emergence trivote.