Manchester United club secretary John Alexander has labelled the Red Devils' draw with Real Madrid in the Champions League last 16 as the "stand out tie".


Alexander admits that there are other teams they would have liked to have faced in this stage, but despite that, the draw has provided a mouth-watering fixture.
THE DRAW IN FULL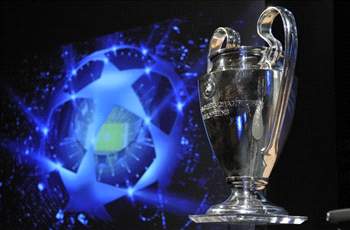 Galatasaray v Schalke
Celtic v Juventus
Arsenal v Bayern Munich
Shakhtar v Borussia Dortmund
AC Milan v Barcelona
Real Madrid v Manchester United
Valencia v Paris Saint-Germain
Porto v Malaga
First legs will be played on either February 12/13 or19/20, with the return legs on March 5/6 or 12/13.
"It's the game that everybody wanted to see, but no-one wanted to see – they wanted to save it for later in the competition," Alexander told Sky Sports News after the draw.
"But out of several stand out ties I think this is the one."
Real Madrid have progressed in three out of four European cup ties against Manchester United as both clubs aim to get a step closer to the Wembley final.
"Given the traditions of the two clubs in the competition, they're both incredibly successful," Alexander added. "And of course the past history.
"Of course, if history has anything in our favour, our one victory against Real Madrid in this competition was in the year when we won the final at Wembley, so let's hope that's a lucky omen for this year."
The first leg is to be played at the Bernabeu on February 13, whilst the second, which will see the return of Cristiano Ronaldo to Old Trafford, will be played on March 5.