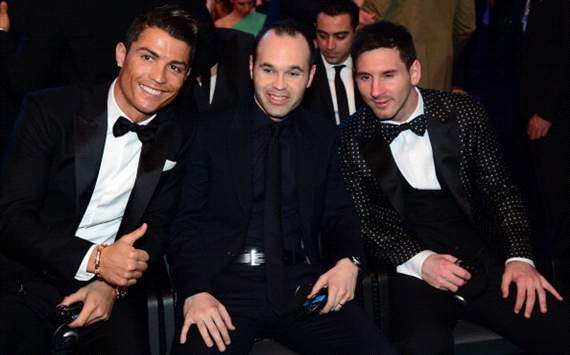 Lionel Messi and Cristiano Ronaldo play in the same position, vie for the Ballon d'Or annually, are employed by the most fiery set of rivals in the world game and represent two of international football's heavyweights – the parallels could not be more startling.

But it seems the attacking duo can get along after all… via texts on their mobiles!
The two (officially) best players in the world have staged a television commercial for Al Jazeera with the purpose of promoting the channel's coverage of the Clasico between Real Madrid and Barcelona in March.
In the ad, Messi and Ronaldo appear to send each other messages from their phones and exchange warning shots ahead of the crunch derby clash at the start of March which the Blancos can ill-afford to squander.
Messi: "I'm looking forward to the Clasico."
Cristiano: "So am I. I'd like to score against you."
Messi: "Haha, by then I should have broken a few more records."
Cristiano: "Blah, blah, blah…"
Messi: "See you in March."
Cristiano: "I can't wait…"