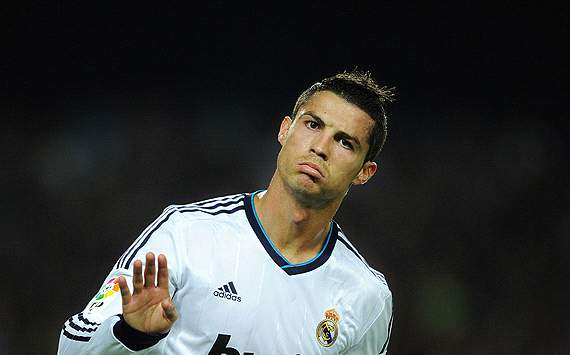 Cristiano Ronaldo / Getty
Paris Saint-Germain president Nasser Al Khelaifi has insisted that his side will not make a move for Cristiano Ronaldo without first consulting Real Madrid.

The Portuguese is said to be unhappy at the Santiago Bernabeu, with the Ligue 1 leaders reported to be ready to swoop and add him to their all-star cast of acquisitions.
"Ronaldo plays for Real Madrid, and I have a lot of respect for their president," Al Khelaifi is quouted as saying by AS.
"So, if I want Cristiano to join PSG, first and foremost, I will call Florentino [Perez]."
Los Blancos coach Jose Mourinho has also been linked with a move to the French capital, but Al Khelaifi has insisted that Carlo Ancelotti has his complete confidence.
"I think Mourinho has made his situation at Real Madrid clear, and has said that he will only leave after winning the Champions League.
"We currently have Carlo Ancelotti, and we trust him completely."