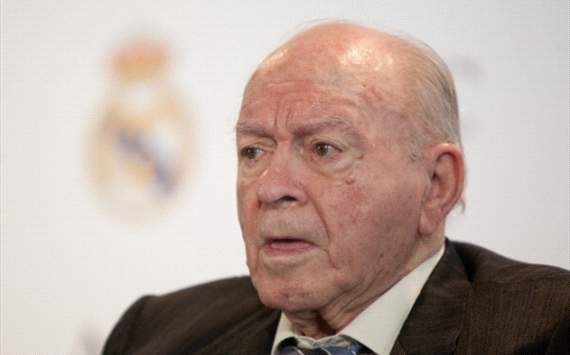 Alfredo Di Stéfano / GettyImages
Real Madrid icon Alfredo Di Stefano is confident that Jose Mourinho has what it takes to lead the Santiago Bernabeu side to Champions League glory this term.


The Portuguese coach has received his fair share of criticism this season for Madrid's disappointing results in La Liga, but Di Stefano has stressed that it is all about European success now for the Blancos.
"We have an excellent team and a great manager who is going to put the guys on the right track to win our 10th Champions League," Di Stefano was quoted as saying by Marca.
"There are those who have a talent for connecting with people. Real Madrid have that talent in connecting with the Champions League, which is what we need most now.
"We have to accept that failure is a necessary part of success. That's why we have to learn detailed lessons from our Liga defeats.
"Everything is relative and you have to learn that sometimes you win and other times you lose."
The draw for the Champions League round of 16 takes place on Thursday in Nyon.