Fear not, football fans, the weekend is almost upon us, and the world HAS NOT ended. I repeat: it has not ended.
Accordingly, the Twittosphere has responded with it's very best, with our favourite players and managers tweeting from the very bizarre to the very boring.
A prominent theme has inevitably been the not so inevitable end of the world, but don't worry, there's also the perils of boring coach journeys and Jolean Lescott discussing body fat.

All that and more in today's 'Yay it is not the end of the world day' edition of the Word on the Tweet…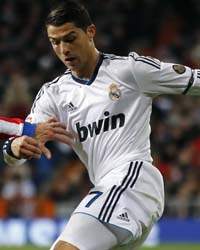 "Thank you for reaching 15M followers on twitter. It's now time to #Celebrate15M during the Christmas holidays."

Manchester City skipper Vincent Kompany expresses his frustration at Britain's world-famous weather. Cheer up, Vincent, you're only six points behind Manchester United!
"Just to confirm the world was meant to end yesterday but I signed a new 10 year deal with God so we safe the next decade #weaintgotnoworries"
Arsenal midfielder Emmanuel Frimpong reveals the reason we're all still here. Thanks Frimmy!!!
"Its a long road to wisdom but a short road to being ignored."
Sorry what was that? I think Joey Barton said something. Not sure, though, WOTT wasn't really paying attention…
"Bodyfat was 8.9% not happy but only Milly and Gael lower then me which ain't bad cause them 2 are a joke."
Manchester City defender Jolean Lescott reveals his disappointment with his body fat levels. WOTT, on the other hand, knows one or two who wouldn't dream of such a low score…
"How boring is a trip on the coach!im lucky to have my series and my music to entertain me!!lol. #azontoimprovement"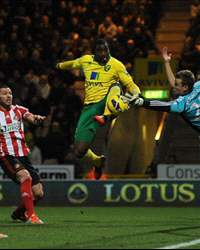 Norwich defender Sebastian Bassong speaks of the less glamorous parts of being a professional footballer…
"On the coach on the way to the midlands. Bit of dexter on the iPad #awaydays"
Elliot Bennett offers a more positive outlook than his Norwich team-mate, but WOTT wonders what the need for serial killers is… what's wrong with a good old-fashioned bit of Fawlty Towers?
"My driver @errol_davis is a City fan so for his birthday treat I've made him wear a red #5cap #CantTakeitOff!"
Manchester United defender Rio Ferdinand reveals how he deals with colleagues: carefully crafted methods of torture disguised as Christmas gifts. We take our hats off to you, Rio.
"He who don't hear… Must feel!"
Swansea midfielder Wayne Routledge tries his hand as the new Shakespare. Should probably stick to running the wing, Wayne…