The Bianconeri are ready to make the Argentine the third most expensive player in history in the hope of ending their two-decade wait for Champions League glory
---

SPECIAL REPORT
---
Juventus want to win the Champions League at all costs – even if that means paying €90 million for a player who will turn 29 before the turn of the year.
The Bianconeri's decision to activate the buy-out clause in Gonzalo Higuain's Napoli contract, which could yet see other players moving in the other direction, has shocked some observers given their previous parsimony in the transfer market. However, this is a club driven by the desire to return to the summit of European football and they are prepared to make some calculated gambles in order to make that happen.
It is now 20 years since Juventus last lifted the Champions League, which is an agonising drought for a club of their size. They have been beaten finalists four times in the interim, losing in 1997, in 1998, on penalties to AC Milan in 2003, and suffering a 3-1 defeat to a brilliant Barcelona side in Berlin just over 12 months ago.
Juve's run to the final of 2014-15 final was a surprise, with the Old Lady overcoming Real Madrid in the semis, but it convinced everyone at Corso Galileo Ferraris that they were just one or two world-class players away from continental glory.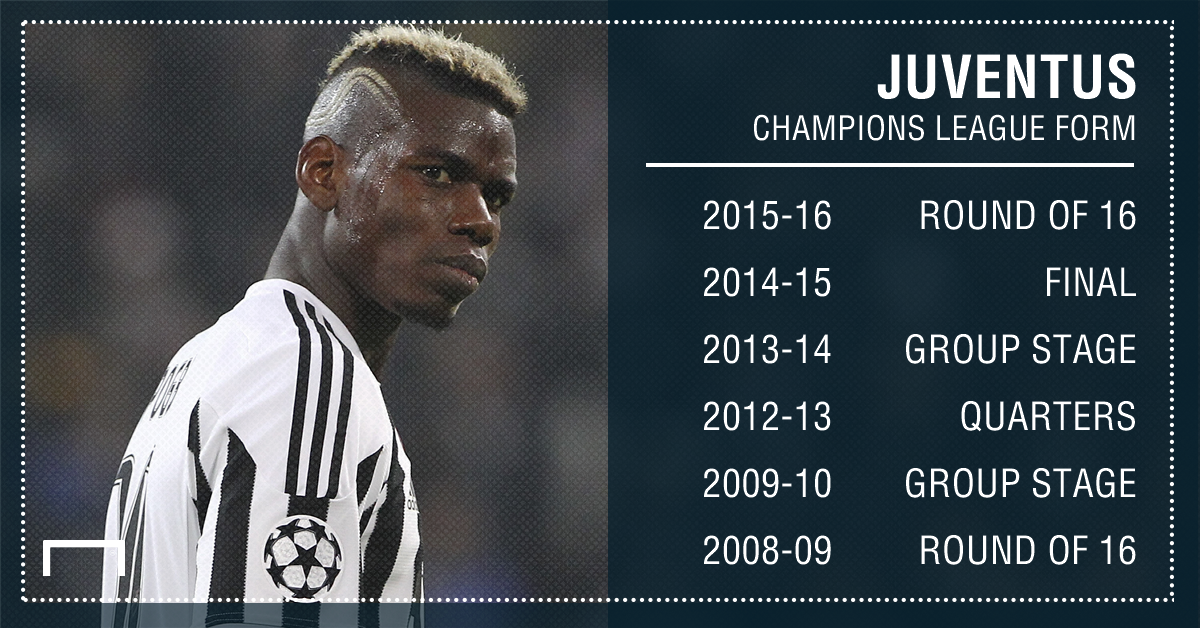 Signing Miralem Pjanic was a masterstroke. The Bosnian playmaker is, at 26, at the peak of his powers and offers the kind of craft and ingenuity that Juve have been lacking in midfield – particularly since the departure of Andrea Pirlo. Landing a player of such quality for €10m less than Manchester United paid Borussia Dortmund for Henrikh Mkhitaryan represents a bargain in the current market.
The same could not be said of the signing of Higuain. The Argentine has been acquired with the sole intention of winning the Champions League. It has long been felt that Juve have been lacking a prolific No.9. Now they have the man who broke the single-season goalscoring record for Serie A.
But Juve have not made Higuain the third-most expensive player of all time to win a sixth successive Scudetto. They will privately view another domestic title as a formality. The former Madrid man has been brought on board to deliver the Champions League, with the Bianconeri confident that he will form a formidable frontline with compatriot Paulo Dybala, the 22-year-old livewire who enjoyed a sensational debut season in Turin following last summer's switch from Palermo.
"Higuain is a great player who guarantees an important step up in quality for Juve," Italy icon Paolo Rossi told La Gazzetta dello Sport on Sunday. "Now they can really go on to win the Champions League.
"Dybala is extraordinary and can play alongside anyone, so I'm sure he'll form a crazy partnership with Higuain. They can become one of the best strike partnerships in Bianconeri history."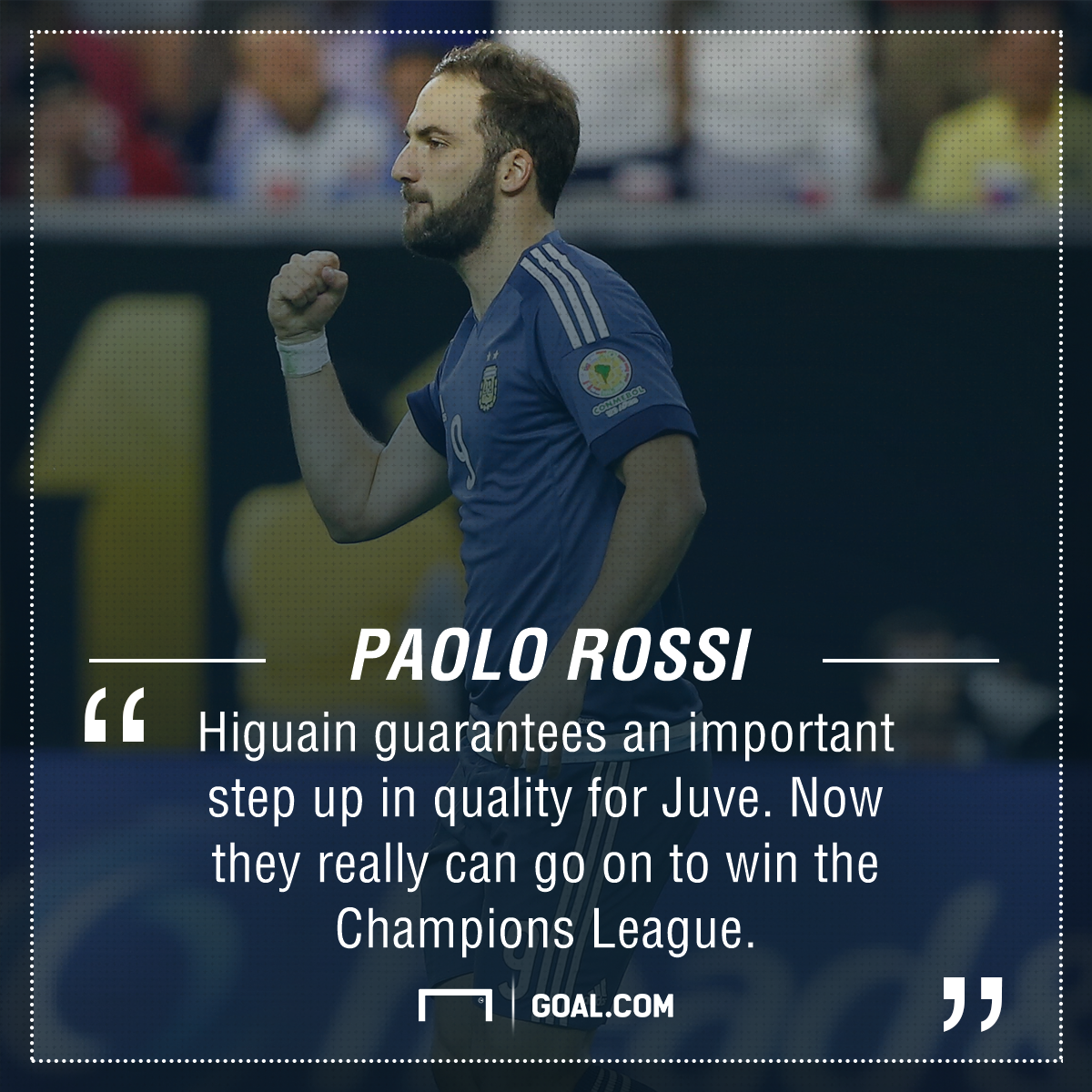 The imminent departure of Paul Pogba to Manchester United threatened to undermine Juve's attempts to re-establish themselves among Europe's elite and Manchester City's interest in Leonardo Bonucci also suggested the Bianconeri were a big fish swimming with sharks.
The Italian champions are presently in the process of tying Bonucci the latter down to a new deal, one that will earn the play-making centre-half €5m season after tax, but it is the move for Higuain that is of greatest significance.
It is a statement signing; a message to the rest of Europe's elite that Juve mean business. Big business, as underlined not only by the €90m transfer fee but also the fact that Higuain will earn €7m after tax for the next four years.
It is a colossal investment in a 28-year-old who has a reputation for missing big chances in big games – but, as far as Juve are concerned, if Higuain fires them to Champions League glory, it will be money well spent.